ABOUT JANA BOZEMAN
Born and raised in Longmont and having received my bachelor's degree from Montana State University – yes in Bozeman, and yes I'm related to the town's namesake! - I have always been a mountain girl at heart, but spent 4 years in NYC and 11 in Los Angeles chasing adventure as a flight attendant and actress, before finally making it home again. I'm thrilled to be teaching yoga back in the Denver area and love exploring all the new restaurants and neighborhoods that have sprung up since I've been gone. When not on my mat you can find me tending to my little urban garden, cooking up a storm in the kitchen, hitting one of the amazing hiking trails in our Rocky Mountain backyard, or happily chilling on my stand up paddle board.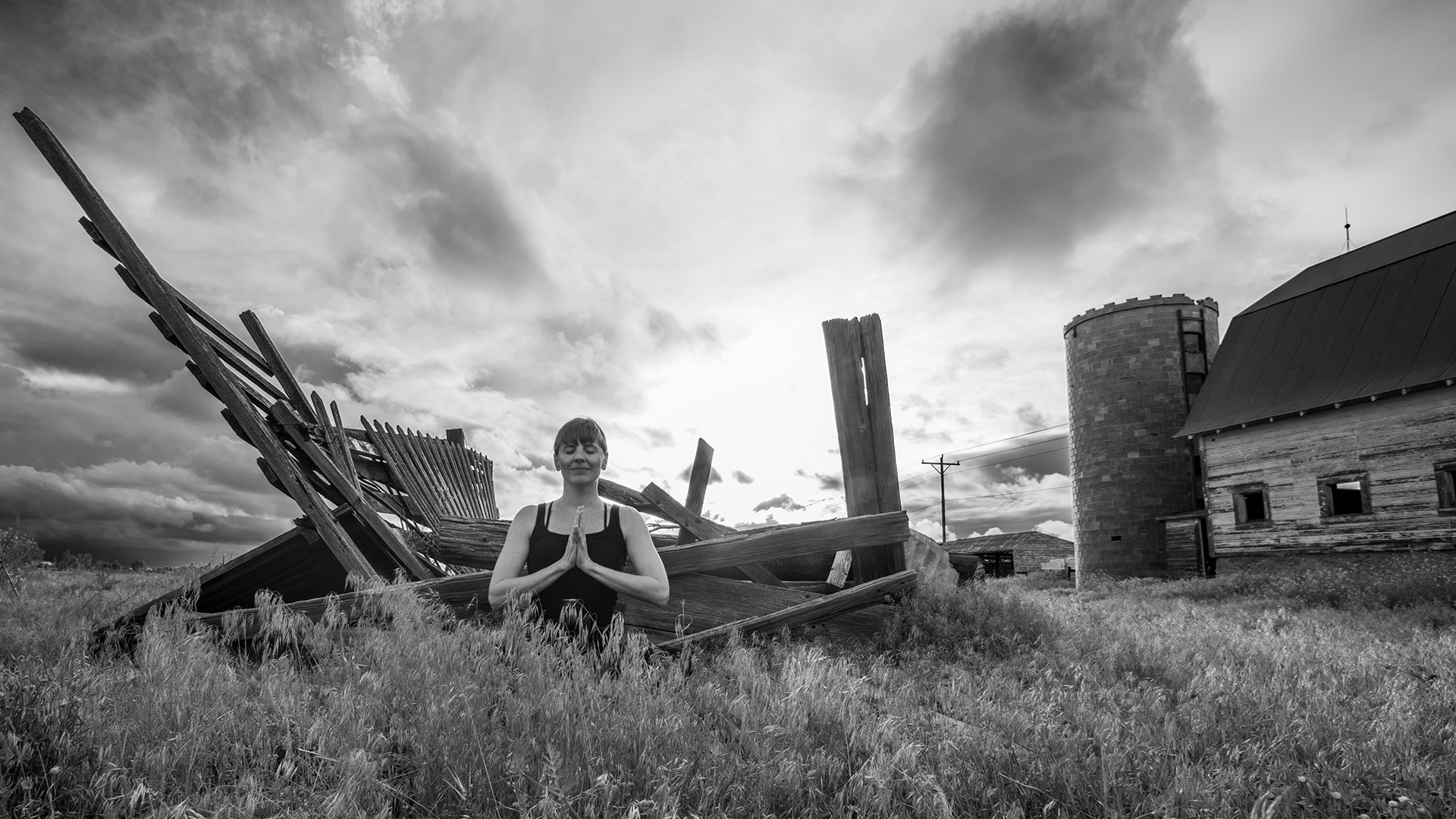 MY APPROACH
I have taught in many capacities and settings for more than a decade, but have discovered that I'm most effective teaching in private and small group settings.
For my corporate groups, I enjoy creating strong, well sequenced vinyasa flow style classes that emphasize building poses from the ground up while continually paying attention to the breath. Within the context of the group, I'm adept at offering variations and modifications, ensuring that everyone is safely being challenged, regardless of differing abilitites.
In recent years, I have spent a lot of time working with clients with special needs (Down syndrome, autism, multiple sclerosis, etc.), which has allowed me to explore new and creative ways of sharing and adapting yoga. This has informed how I approach working with all of my clients, helping me to fully tune in to what it is they want from their yoga practice. Whether that is an intense, energetic practice, a quieter, more contemplative practice, or something in between, I am able to draw from years of practice, study, and teaching to offer each client a customized session that meets their needs. I promise we will work hard but also have a lot of fun. Laughing (and swearing if need be) are encouraged – it's only yoga after aIl!
TEACHER TRAINING
In 2008 I completed my 200 hour teacher training with renowned yogini Annie Carpenter at the esteemed YogaWorks in Santa Monica.
Shortly thereafter I began mentoring with Jeanne Heileman, studying anatomy with Russ Pfeiffer, and delving into yoga philosophy with Lisa Walford as part of YogaWorks continued 300 hour teacher training.
In September 2015 I completed a week of Adaptive Yoga Training with Matthew Sanford at Mind Body Solutions in Minnesota. An innovative program, Matthew trains teachers to adapt and bring yoga to individuals with disabilities such as spinal cord and brain injuries, multiple sclerosis, cerebral palsy, spina bifida, and Alzheimer's to name just a few.
Since completing training at MBS, I have been a regular assistant and sub at Liza Morgan and Ashley Curran's weekly adaptive yoga class at Samadhi Yoga in Denver and completed their workshop in November 2016.
FINDING YOGA
I floated out of the yoga studio after my first class in the fall of 2004 and felt like I was two inches taller. It also seemed to me that my perpetually thinking brain had become a great deal quieter. I had labored through that class and many more to follow, but I was hooked all the same.
Actually, the fact that yoga is challenging to me both physically and mentally is part of the reason I find it so compelling and keep coming back for more. It's on my mat where the lesson of showing up daily, consistently putting in time, and slowly but surely seeing and feeling positive results has solidified.
This is a lesson that has transferred to many areas of my life and is one of the greatest gifts of my yoga practice. As Pattabhi Jois quite simply states, "Practice and all is coming." My clients start yoga for a variety of reasons, all of them valid. It's my desire as a teacher to encourage and facilitate each student's individual journey.